The Cape Hotel Collection is Thailand's premier luxury chain of Hotels and Serviced Apartments. Situated in some of Thailand's most desirable locations, including Bangkok, Hua Hin and Phuket, the Cape Hotel Collection offers first class service and facilities. Whether you are visiting Thailand for business or pleasure, the Cape Hotel Collection can accommodate your every need. The Cape Hotel Collection is also the proud owner and operator of Cape Yacht Charters, Thailand's pre-eminent yacht and speedboat rental company based in Sriracha and Phuket.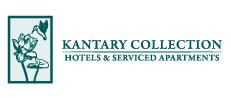 The Kantary Collection was initially established to service the accommodation needs of the expatriate community and local executives working in Greater Bangkok and the Eastern Seaboard areas. As our reputation for providing the highest standards of service and facilities grew, the group expanded to offer travel and leisure accommodation as well. Today, the Kantary Collection provides superior accommodation for both long-stay executives as well as short-stay leisure guests seeking the very finest in services and facilities throughout Thailand. The Kantary Collection also prides itself on its meetings and functions expertise as exemplified by such businesses as Kantary Catering, its event catering company. Recently, the group has expanded into retail and commercial property management with the launch of its first lifestyle mall on the trendy Nimman Road in Chiang Mai known as Kantary Terrace.

The newest addition to our property groups, The Kameo Collection specialises in offering exceptional value for money for the price-conscious traveller. Capitalising on our wealth of experience providing superior accommodation to a broad cross-section of both local and international travellers, we have designed a group of properties that extend our reputation for first-class service and facilities at affordable prices.

from the moment that you step off the ferry, you can tell that something is different about this place. the facades of rows of handsome little homes dot the hillside in the distance. as you walk through the narrow streets, locals greet you with a warm smile as they go about their daily chores in front of their humble kiosks. you continue exploring and notice that there are few cars on the road to drown out the music of daily life. the beaches are free of business and open for leisure. the streets are lined with homes and daily life goes on at a breezy, idyllic pace. this is koh sichang, a small island with immense charm, home to somewhere koh sichang.