You are our top Priority — :
COVID-19 update and cancellation policy for your benefit.
|
Certified COVID-19 Standard by the Ministry of Health of Thailand


at kantary beach, khao lak
meeting & event venues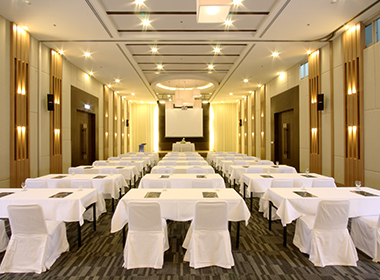 Seating plans

THEATRE
150
CLASSROOM
100

BANQUET
100

H-SQUARE
64

U-SHAPE
54

COCKTAIL
230
The Surin Suite of two well-appointed rooms cover 243 sq.m. to welcome up to 150 guests when used in tandem. Situated on the 2nd Floor, the suite is fully fitted with up-to-date presentation equipment with the support of an experienced and dedicated Meetings team. When necessary, the two rooms can be sparated.
Surin 1

THEATRE
75
CLASSROOM
50

BANQUET
50

H-SQUARE
32

U-SHAPE
27

COCKTAIL
115
Surin 2

THEATRE
75
CLASSROOM
50

BANQUET
50

H-SQUARE
32

U-SHAPE
27

COCKTAIL
115
Make your meetings a resounding success
at Kantary Beach, Khao Lak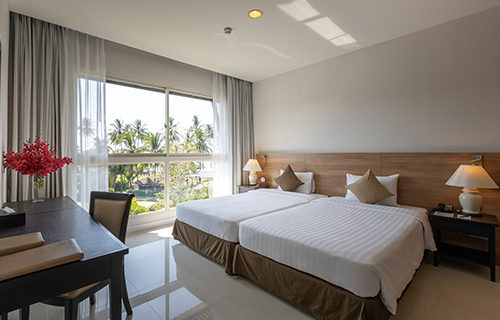 Destination
Jan 8 - Apr 15 2022,
Nov 1 - Dec 27 2022
Apr 16 - Oct 31 2022
Khao Lak
from 2,850 Baht per person
from 1,700 Baht per person
Package Include
One night's accommodation sharing twin room
Buffet Breakfast
Complimentary welcome drink
1 Coffee Break / 1 Lunch
Free room upgrade for a maximum of 2 rooms
Complimentary standard meeting equipment
For more information, please contact :
For more information, please contact :
Khun Unchalee
Sangchai (Prair)
Tel. 081-900-3489
Khun Maysaya
Payakavan (May)
Tel. 089-938-1517
Khun Surasake
Mulathummagain (Pok)
Tel. 087-711-1162
Khun Piya
Promaichai (Nickie)
Tel. 099-165-1041
Khun Dollaporn
Paiboonkasarp (Somjeen)
Tel. 065-632-3935
Khun Pakkanij
Hongtrakul (Aim)
Tel. 083-995-5221
Khun Sirida
Brahmaputra (Namwan)
Tel. 085-367-9620
Khun Punyapat
Wongsuwan (Pat)
Tel. 087-545-5180
Khun Sutthiya
Thabtimwong (Stang)
Tel. 096-954-7887
Khun Jatiya
Titanun (Aff)
Tel. 082-495-1955
Khun Kornnapa Wongkitpiman
Tel. 086-943-7516
Check Rate