Cape and Kantary Hotels
Travel Information COVID-19
Our assurance to guests.
Cape and Kantary Hotels would like to reassure current and prospective guests of our commitment to your safety and security. Cape and Kantary's entire team will be on hand to assist our guests whose travel plans have been affected by the Covid-19 outbreak. We always work to the highest standards of hygiene and cleanliness but since the Covid-19 outbreak we have put extra measures in place with emphasis on flexibility as the situation develops. We are closely monitoring the advice of the Centers for Disease Control and Prevention and the WHO and following their recommended guidelines as well as liaising with local health authorities. Our normal cleaning and sanitisation operations will be carried out even more rigorously and regularly to ensure the safety, health and comfort of every guest.
Take care and stay safe.
Due to the coronavirus (COVID-19), this property is taking steps to protect the safety of guests and staff. Certain services and amenities may be reduced or unavailable as a result.
COVID19 PROTECTION
The health and well-being of our guests is a priority at this difficult time. We are committed to cleanliness and offer the following support for the enjoyment of their holiday:
All hotels have measures in place to protect guests as far as possible from the Covid19 virus.
All guests, staff and other arrivals are temperature-scanned on arrival;
Alcohol and sanitising gel is made available to guests for frequent hand-cleansing;
Swimming pools are appropriately chlorinated as usual and chlorine levels are checked and adjusted regularly;
Strictly enforced regulations for staff regarding hand-washing with alcohol-based cleaners ensure a high level of sanitation.
All public areas including lobbies, elevators, door handles, public toilets, the fitness studio and other equipment which guests may touch are cleaned with 75% v/v alcohol.
Before guests check in the accommodation including furniture and all appliances is thoroughly disinfected with 75% v/v alcohol.
During this treatment doors and windows are opened to allow warm sunlight and fresh air to flood the accommodation.
All food and beverage outlets are sanitised and serviced according to current food-safety recommendations;
We are in continuous contact with local authorities to monitor regular updates and will strictly follow the instructions issued by the Thai Government.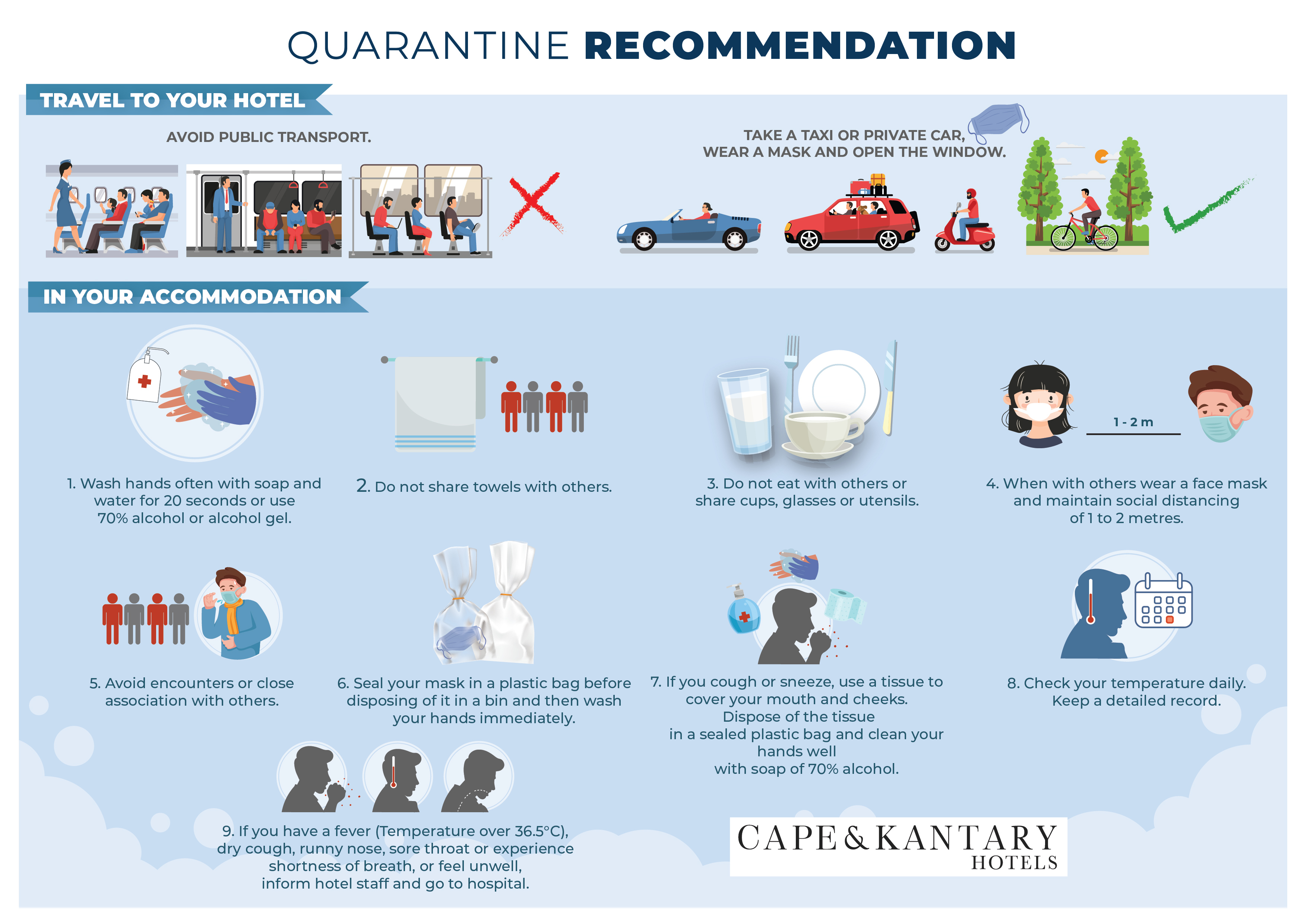 Book Now