News & Events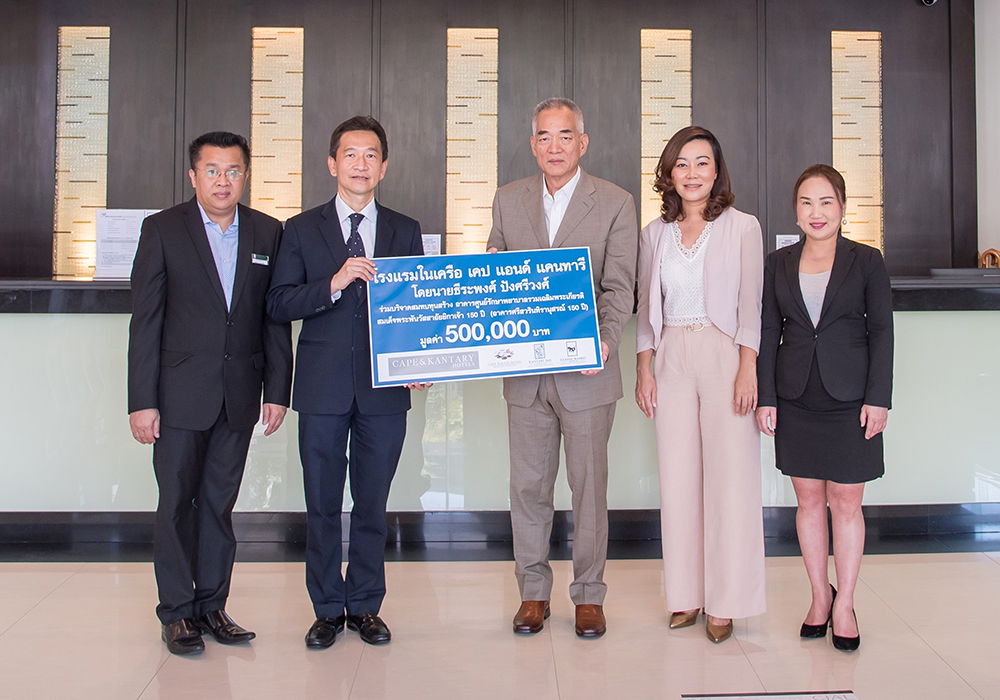 Cape & Kantary Hotels Donates 500,000 Baht for a New Hospital Building of the Memorial Medical Center of the 150th Anniversary of Her Majesty Queen Sri Savarindira, the Queen Grandmother of Thailand
Cape & Kantary Hotels led by Tirapongse Pangsrivongse (3rd left), Executive Director of Kasemkij Co., Ltd, donated 500,000 Baht at Cape Racha Hotel, Sriracha for the construction of a new hospital building, the Memorial Medical Center of the 150th Anniversary of Her Majesty Queen Sri Savarindira, the Queen Grandmother of Thailand, to Asst. Prof. Sophon Napathorn, M.D. (2nd left), Assistant Secretary General Director of Queen Sawang Wadhana Memorial Hospital (Acting) and Director of Queen Savang Vadhana Memorial Hospital.
Seen in the photo from left:
Rungroj Phonphai, Hotel Manager of Kantary Bay Hotel, Sriracha; Mr. Napathorn; Mr. Pangsrivongse; Sudawadee Rerksujarit , Senior General Manager of Cape Racha Hotel, Sriracha and Siriporn Chongjitcharoenyon , Hotel Manager of Classic Kameo Hotel, Sriracha.